.
Our brand new parent email list is up and running. Be sure to subscribe in order to receive the latest CHES news, our monthly newsletter and information on special community events.

Thursday is our Parent/Student S.T.E.M Fair workshop.  Students that are working on a S.T.E.M FAIR project are invited with their parents to join us!  Our workshop will be in the media center on Thursday, from 8:00-9:15am AND 4:00-5:15pm.  We will begin with a short presentation to explain the STEM Fair process to parents and then allow parents […]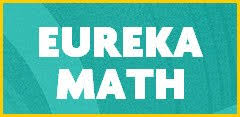 Chasco Elementary School's Fall Festival November 6th 6:00pm – 8:00pm November 4th & 5th Presale: $.20/ticket Ticket prices at event: $.25/ticket Wrist Band Available for Bouncy Slide Only $5.00 We hope you can join us! Games, prizes, Chik-Fil-A meals for sale, crafts, and fun for the whole family!

Red Ribbon Week October 28 – November 1 Dear Chasco families, Next week, Chasco will be celebrating Red Ribbon Week! During this week we will focus on making healthy choices and the importance of living a drug-free life. Each day of the week we will celebrate with a different dress theme to match the theme […]

Order Magazines and support Chasco Elementary School
Grand Parents are welcome to join their grandkids for lunch this week in honor of Grandparents Day! Monday – Kindergarten Tuesday – First Grade Wednesday – Second grade Thursday – Third Grade Friday – Fourth and Fifth Grade

Science Buddies is a 501(c)(3) charity that continues to offer science resources to students and teachers free of charge thanks to generous support from sponsors and donors.  Hands-on Science All Summer Long! Avoid the Summer Slide: Bring on the Family and Home Science Projects! Spicing up your family's summer break with science and engineering activities can […]

View the 5th grade slideshow and see our CUBS become CHARGERS in the annual Clap Out Clap In with Chasco Middle School

Click here to learn more about the Common Core Standards and what your K-5 child will be learning beginning next year! http://www.corestandards.org/